Multiview#
Introduction#
Some projectors are able to display a stereoscopic view for multiple users, a feature often known as Multiview.
Configuration#
Note: MiddleVR ships with a pre-defined configuration for dual eye-point configuration: VR/Wall_DualViewpoint.vrx
The MiddleVR configuration for multi-view must follow the following rules:
One user node per user, with an index starting from 0: User0, User1, User2, ...

Each user must have one HeadNode and one HandNode, prefixed with the user's name: User0.HeadNode, User0.HandNode, ...

Every screen and camera must be duplicated for each user. The names don't have to be prefixed by the user's name, but it helps clarify the setup.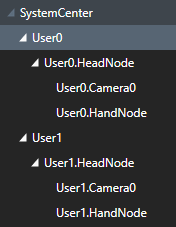 Each user must have a wand, with an index corresponding to the user index: Wand0, Wand1, ...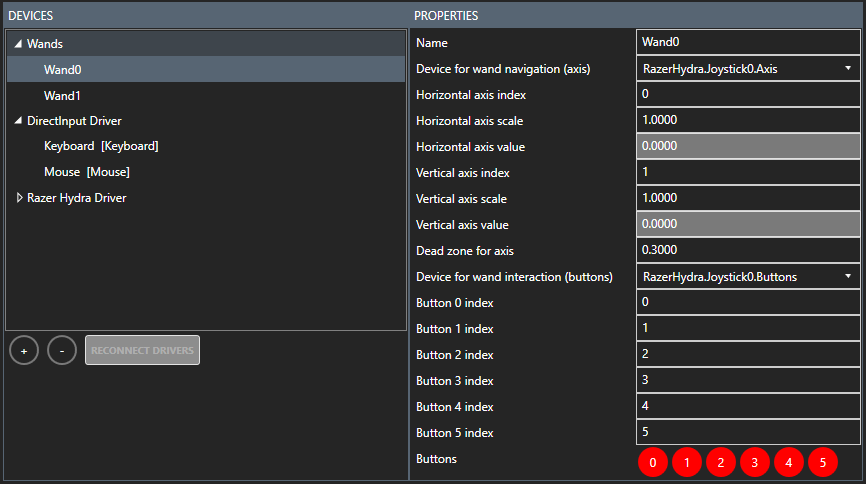 Finally, make sure to give the corresponding 3D glasses and wand to the correct user, or a user might navigate another.
Sample configurations are shipped as Wall_DualViewpoint.vrx and Wall_TripleViewpoint.vrx.
Interactions and navigations#
If the configuration is done following the rules above, each user will be able to interact and navigate independently with their wands.
Lock navigations#
By default, if User0 is navigating, all users are following him. You can disable this by pressing Shift-L or by unchecking Lock Multi User Navigations on the MVRWand::MVR Navigation Wand Joystick:

Teleport a user to another user#
By pressing Shift-T all users will be teleported to the same position as User0.