MiddleVR becomes a Unity Verified Solutions Partner!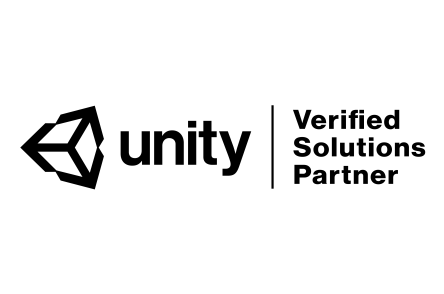 Paris, France, 10 March 2021 – MiddleVR, a leading software editor, specializing in multi-display and cluster rendering solutions for professionals since 2012, announced today that it is now a Unity Verified Solutions Partner. Being a Verified Solutions Partner means MiddleVR has been verified by Unity to ensure its SDK is optimized for the latest version of the Unity editor, providing a seamless experience for Unity developers.
MiddleVR's plugin for Unity is leveraged by more than 300 international clients, allowing developers to use multi-display/multi-computers graphics systems at optimal performance with the power of the Unity graphics engine. Multi-display consists of using multiple displays such as projectors, screens, or LED panels to achieve a particular graphics vision. MiddleVR offers a complete toolbox to simplify development and debugging, as well as remote setup of complete multi-display 3D environments including CAVEs, powerwalls, domes, virtual stages, or any custom system.
"We are delighted to become a Unity Verified Solutions Partner. MiddleVR's goal to accelerate the adoption of our technology in the manufacturing, AEC, training, media and entertainment aligns well with Unity's foray into industries beyond gaming." – Sebastien Kuntz, CEO, MiddleVR